Nereda® Technology
Author: BEEC Update: 2022-05-23




Agreement achieved btw DHV BEEC and Royal HaskoningDHV on Nereda® Technology




May 2022 - BEEC is pleased to announce that it has signed a Nereda® Technology Authorized User Agreement with Royal HaskoningDHV to cover the People's Republic of China. BEEC has a long relationship with Royal HaskoningDHV, and this agreement brings the company back into the Royal HaskoningDHV family and represents a further strengthening of Nereda technology in China.


Rong He, Chairman of

BEEC

added: "In 2019 we were involved in the first Nereda project in China at Longyou WWTP. This led the way where we get to know the capabilities of Nereda technology and understand its multitude of benefits. We have also developed BIM tools for the design and fabrication of the internals of the reactor and standardized software module to sync with RHDHV's smart controller of Nereda unit to aid efficiency. We are looking forward to building our relationship with Royal HaskoningDHV to further proceed with application of this state-of-the-art technology in local wastewater treatment market."

Hennie Erwee, Global Director Nereda Partners at Royal HaskoningDHV explained: "Royal HaskoningDHV has been working within Asia for the last six years and we have had the opportunity to demonstrate the benefits of Nereda technology in this part of the world. The signing of this agreement is a further endorsement of the importance of moving towards Net Zero with sustainable and high-quality wastewater treatment. We are delighted to have reached an agreement with BEEC and we are looking forward to developing our offering for municipal and industrial wastewater."

This commitment aligns with BEEC's mission and core value: "To deliver value by bridging the gap between the west and the east, developing and maintaining a professional and committed team and providing sustainable solutions". The award-winning Nereda wastewater treatment solution is already being applied on six continents for municipal and industrial water. It is an established game-changer for sustainable wastewater technology, with 90 Nereda projects completed or being delivered across the world. It purifies wastewater using its patented granular sludge technology, which allows for a very small footprint, low energy costs and little or no chemicals.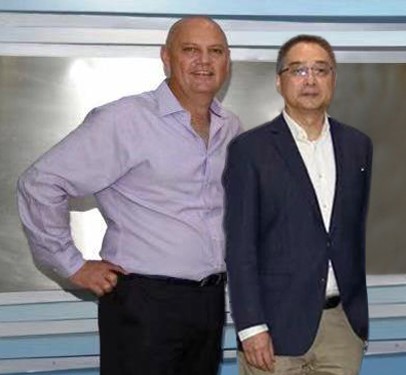 For more information, please contact Tian Yu: tian.yu@dhv-beec.com
About BEEC
DHV (Beijing) Environmental Engineering Co., Ltd. (BEEC) is established in year 2000, formerly as representative office in China of DHV Group from the Netherlands (currently known as Royal HaskoningDHV, or RHDHV), which has a long history of more than a century. As a pre-eminent consulting and engineering firm, RHDHV owns multiple internationally recognized water treatment and environment technologies, and having business activities worldwide. BEEC in first place was RHDHV's fully owned subsidiary in China before it's transferred to Century 3 Inc. in 2015. From 1990's BEEC has been engaged in numerous environmental and water treatment projects in China and enjoyed an extensive partnership with parties in Europe, North America and Southeast Asia. Through its marketing and project experience built up from long period of time and resources / networks within and out of China, BEEC is committed to supply various cutting-edge water treatment equipment and systems to clients in water treatment and environment field. And we also provide various professional services from consulting, engineering, procurement to project management, construction management and operation / maintenance support etc.